About Mission Agape
Love People, Meet Needs, and Build Relationships.
Our Story
Mission Agape began when God revealed to Stacy and Ric Baccus that hunger wasn't just a significant issue around the world but effected the community they lived in. They heard about the rising number of children in the Permian Basin that go hungry each day and were compelled to act.
Soon, they began talking to other churches and food ministries across Texas to see how they ran things: what worked, what didn't, etc. In August 2012, they (and two volunteers) began building weekend food bags in their kitchen and distributed them to schools to give to children in need. Fast forward to 2017 and Mission Agape is making weekend food bags for over 350 children each week!
After the food bags began, God called Mission Agape to expand their reach to include families who struggle with food insecurity. They founded a food pantry in 2013 and created the School Supply Event, Mobile Food Outreach, and Christmas Blessing Event.
Mission Agape strives to demonstrate God's love in action: To love people, meet needs, and build relationships. Our organization is dedicated to addressing food insecurity in the Permian Basin. God has been, is, and always will be faithful to provide for our needs.
We wouldn't be here if it weren't for the incredible support of our community, foundations, donors, and volunteers. Without them, Mission Agape couldn't do what it does today. Mission Agape is volunteer driven and the community support we receive is amazing.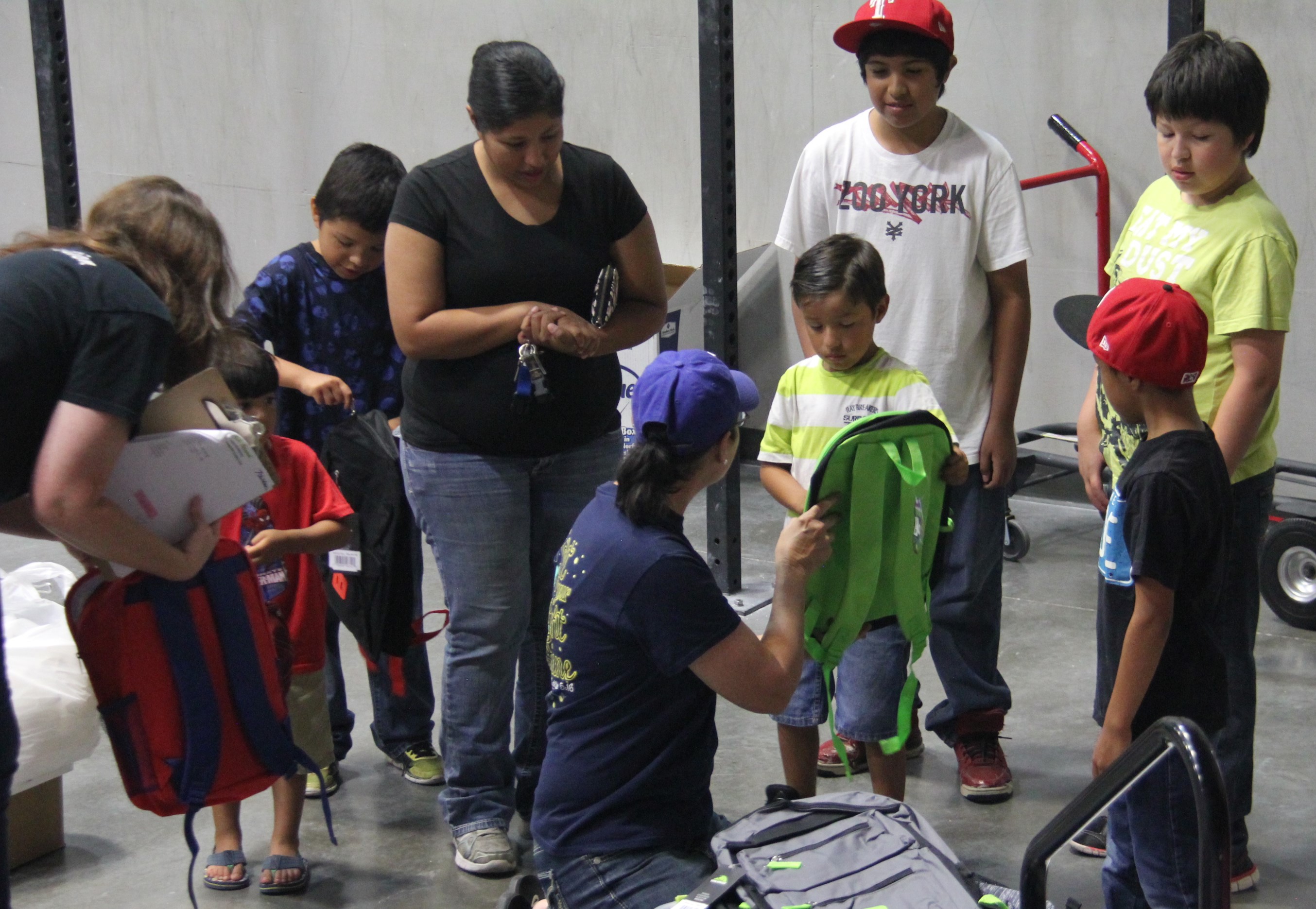 ---
Learn More about Our Programs
If you would like to donate or volunteer
Mission Agape is a 501(c)(3) tax exempt organization. Donations are tax deductible as allowed by federal law.