What is the Christmas Blessing Event?
Christmas is supposed to be the most wonderful time of the year, but it can be one of great strife for those who can't afford food for their family, let alone gifts. Mission Agape wanted to bring joy and smiles to children in the community by hosting a Christmas Blessing Event.
Each year, Mission Agape holds a toy drive to collect donations for our Christmas Blessing Event. After the toy drive, we adopt children from our partnering MISD schools and invite parents to come and "shop" for gifts for their children.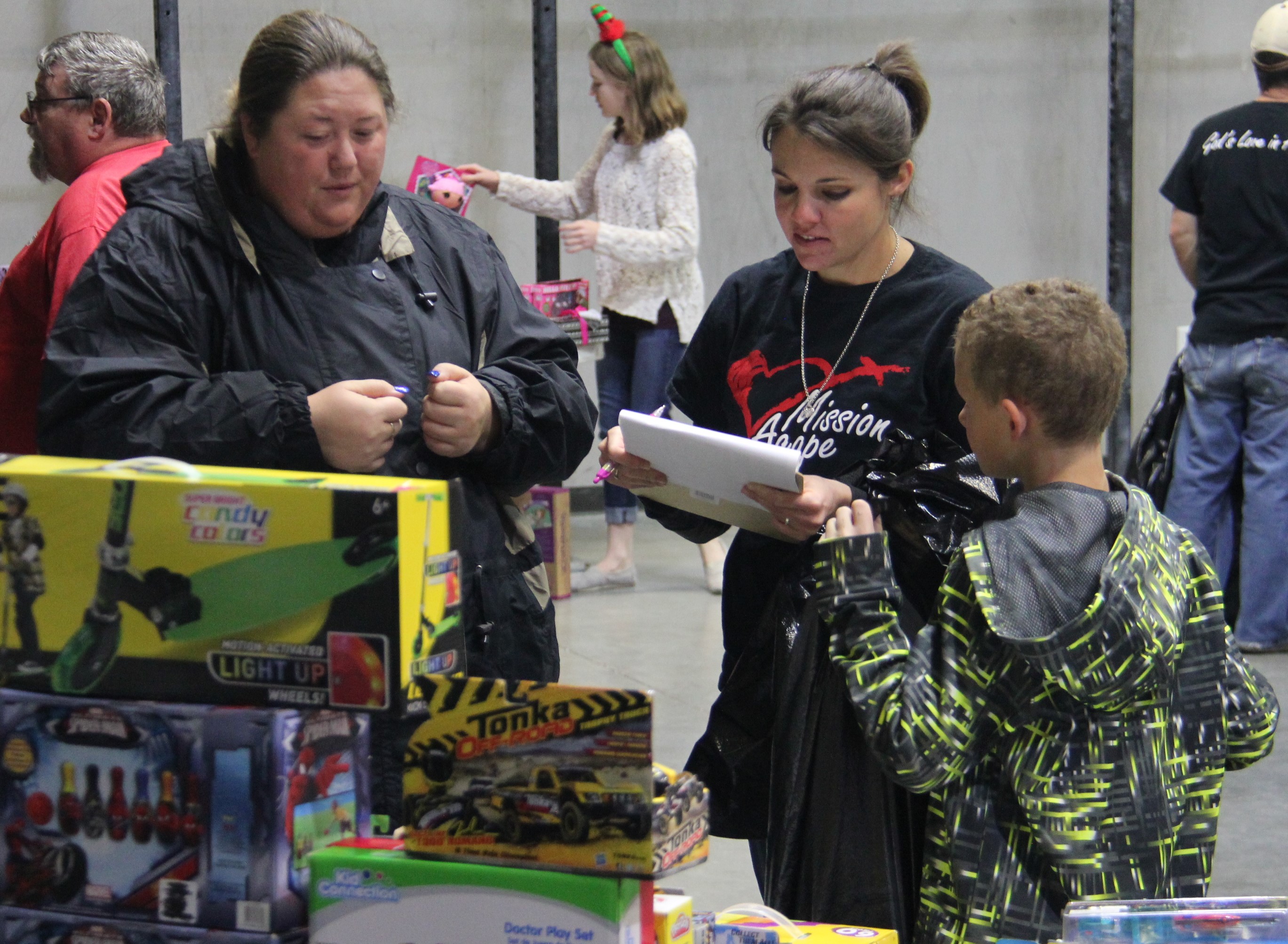 Helping is as Easy as 1, 2, 3
1 – Shop for toys to donate to our toy drive
2 – Drop off your toys at the GCR Church offices at 3500 W. Golf Course Dr.
3 – Let us do the shopping.  You can mail a check to Mission Agape, PO Box 3419, Midland, TX 79702; or make a donation via PayPal or Venmo.
Gift Ideas for Children
RC trucks and cars
Trucks
Games
Art/craft/jewelry sets
Legos
Dolls
Nerf toys
Footballs/basketballs/soccer balls, etc.
Gift Ideas for Teen Gals
Jewelry
Perfume
Make-up gift sets/make-up bags
Lotions/bath sets
Scarves/gloves
Manicure sets, etc.
Gift Ideas for Teen Guys
Hoodies/sweatshirts
Baseball hats (NBA/NFL/MLB)
Cologne
Footballs/basketballs/soccer balls
Watches
Popular Character Toys
Star Wars
Spiderman
Marvel Comics
Teenage Mutant Ninja Turtles
Disney (Frozen, Nemo, Moana, etc.)
Hello Kitty
Barbie
My Little Pony, etc.
Thank you for taking the time to consider donating. We can't do it without you! If you have any questions about donations, contact us here.
If you would like to donate or volunteer
Mission Agape is a 501(c)(3) tax exempt organization. Donations are tax deductible as allowed by federal law.