Weekend Food Program - Fighting Childhood Hunger.
of children are food insecure
food bags distributed weekly
Childhood hunger doesn't just occur in third world countries. It exists in your neighborhood. 20.8% of children who live in Midland are food insecure which means that there are approximate 7,900 children that do not have adequate access to food in Midland alone.
We often say, "today's children are the future leaders of our community." But how can they become leaders and be successful when they are weighed down with the burden of hunger? If they can't even eat, how can they focus on school, grades, and social skills? There are kids that go home for the weekend not knowing when their next meal will be.
Would you like to join us in making a difference in our community and beyond?
Every Thursday, we deliver food bags to 680 students. Each bag contains a weekend's worth of kid-friendly food and are discreetly given to the kids every Friday.
These are the Elementary Schools we partner with: Bonham, De Zavala, Fasken, Greathouse, Jones, Midland College Pre-K Academy, Parker, Santa Rita, Scharbauer, Yarbrough, Young Women's Leadership Academy.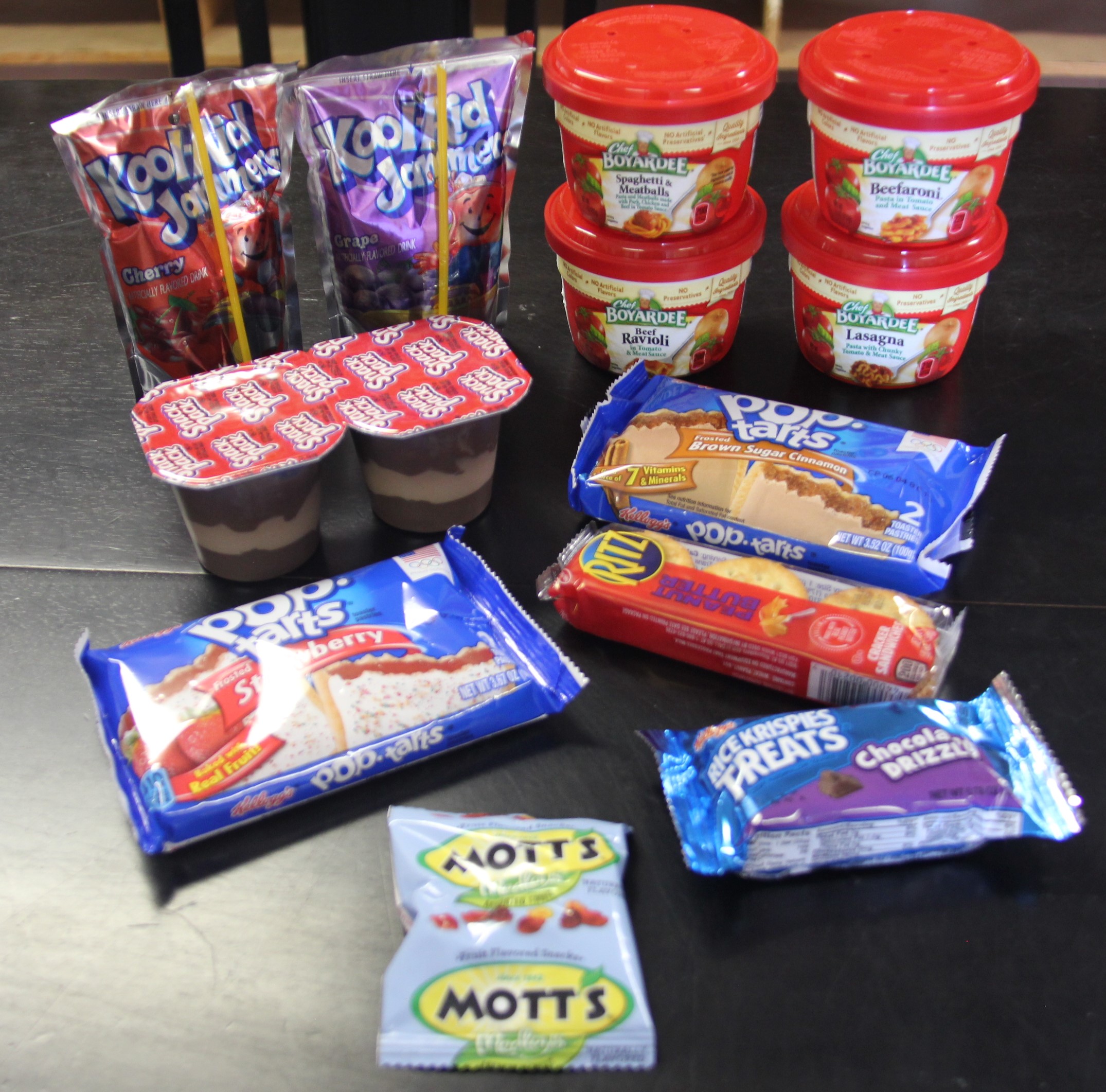 What's in the Backpacks?
* 1 Chef Boyardee Micro-Meal Cup
* 1 Mac & Cheese Micro-Cup
* 1 Chicken Ramen package
* 1 Easy Mac package
* 1 Fruit Snack
* 2 Pop-Tarts
* 2 Rice Krispy Treats
* 2 Juice Pouches
In August 2012, we began making weekend food bags for about 25 children in schools to take home over the weekend. Today, we make weekend bags for 680 kids!
Summer Weekend Food Program
During the summer, we continue to distribute weekend food bags through a weekly drive-thru at our food pantry.  Each Wednesday, from 10am-noon, parents can pick up a bag for each of their children.  We start this drive-thru the 2nd week in June and end the 3rd week in July.
We have 125+ volunteers for the Weekend Food Program alone. Thank you to all those who have served and continue to serve. We couldn't do it without you.
If you are interested in volunteering for the Weekend Food Program, please call or email us.
If you would like to donate or volunteer
Mission Agape is a 501(c)(3) tax exempt organization. Donations are tax deductible as allowed by federal law.