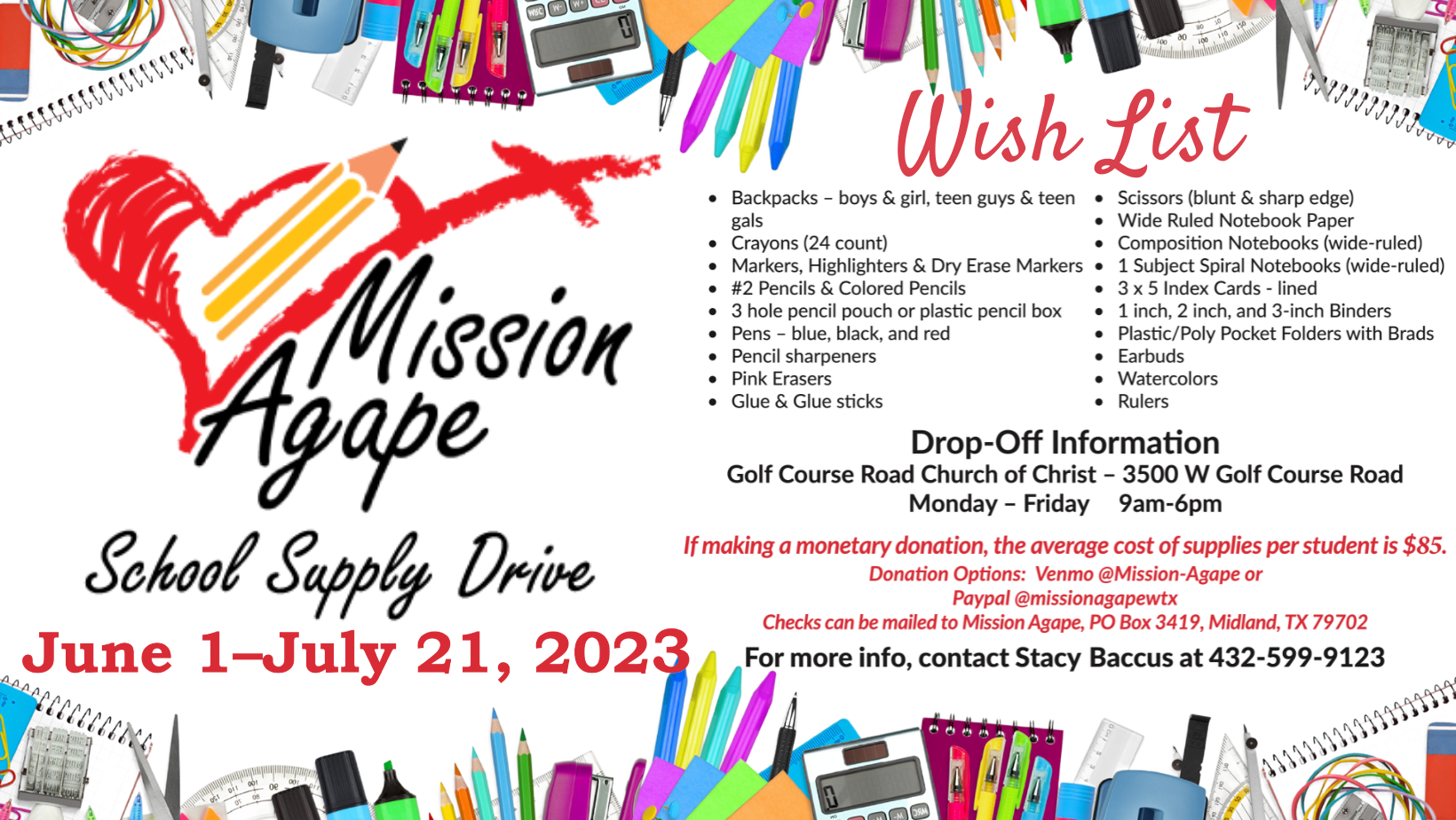 Did you know there are parents, single parents, and grandparents raising kids who can't afford to buy school supplies? Mission Agape launched our school supply drive program nearly a decade ago after learning from school counselors about how the needs of the families and youth we served extended beyond food security. We asked ourselves, "If families could barely afford food, how could they afford school supplies?" Now, we hold a school supply distribution event every new school year to help families with the rising cost of supplies.
Last year, we helped 1,100 students!!!! We need your help to bless students by donating the school supplies listed below. Please help us reach this goal again this year! TOGETHER we ensure they have the tools they need to be successful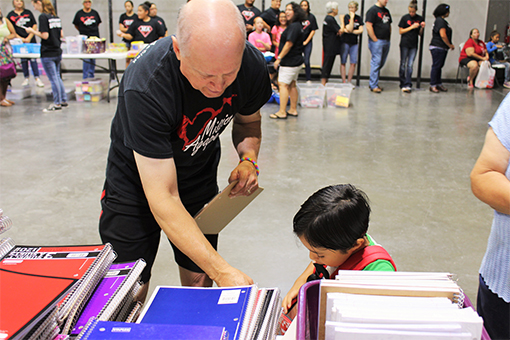 Drop Off Information
Golf Course Road Church of Christ, 3500 W Golf Course Road
June 1 – July 21, 2023 // Monday – Friday 9:00 am – 6:00 pm
Ways to Give
If making a monetary donation, the average cost of supplies per student is $85. For more information, contact Stacy Baccus at 432-599-9123.
Mail Checks to:
Mission Agape
P.O. Box 3419 Midland, TX 79702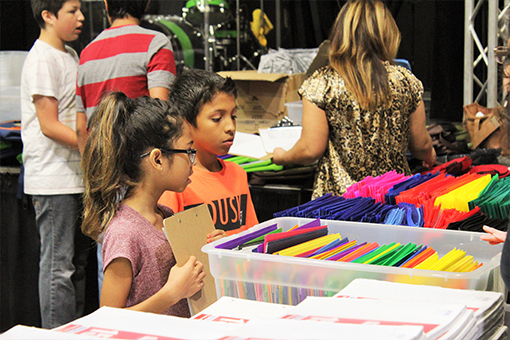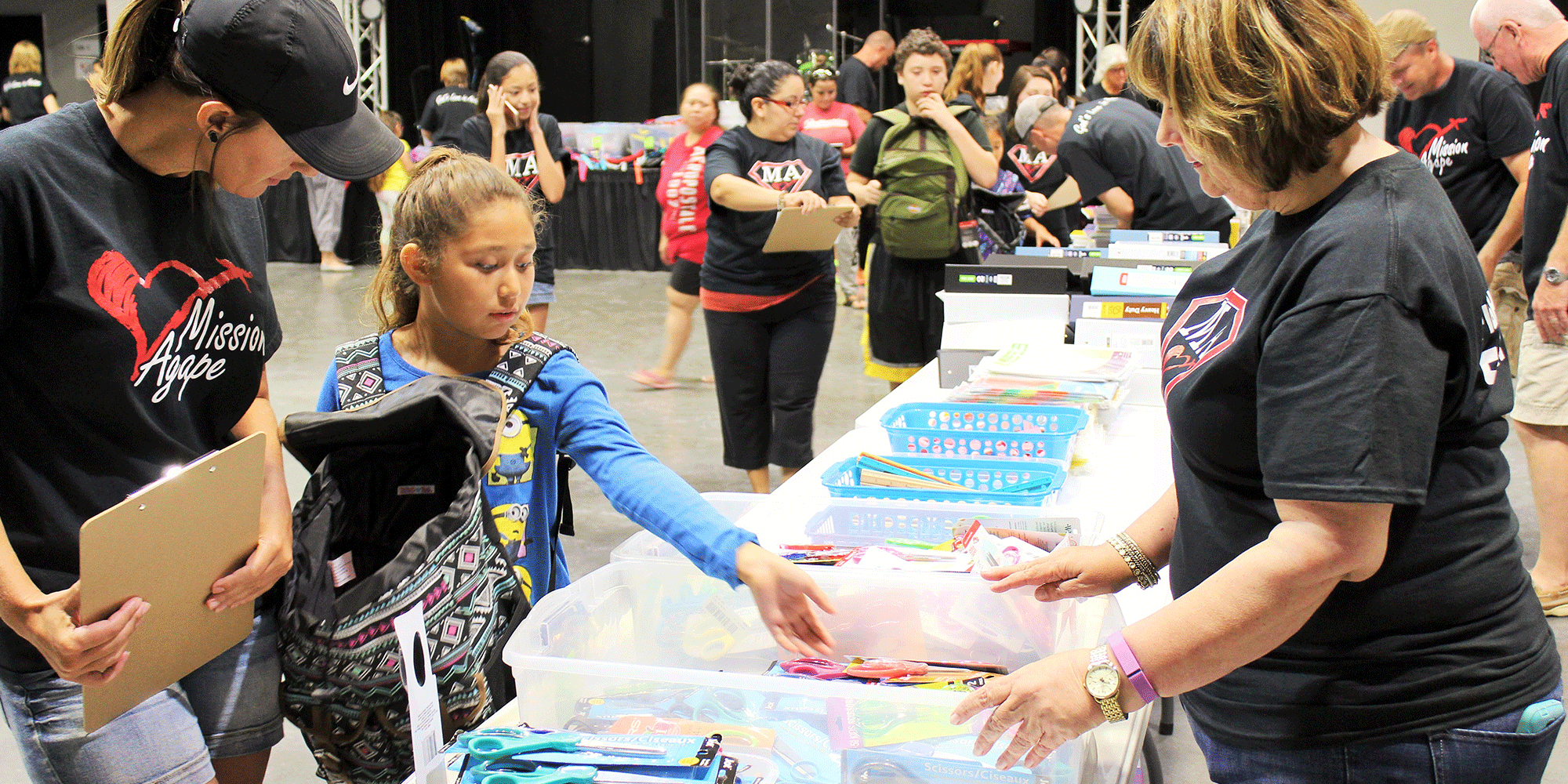 If you would like to donate or volunteer
Mission Agape is a 501(c)(3) tax exempt organization. Donations are tax deductible as allowed by federal law.