Mission Agape – School Supplies
If families don't have food, how can they afford school supplies?
As we began to work with schools, counselors started sharing with us other needs their families had. We asked ourselves, "If families could barely afford food, how could they afford school supplies?" Now, we hold a school supply distribution event every new school year to help families with the rising cost of supplies.
Our school supply program has been active since 2013 and helps over 1,100 children a year.  These children are referred to us by our partnering schools and other partnering organizations.
School Supply Drive – We Blessed 1,100 children in 2022
2 Ways to Donate
1. Donate supplies from the wish list below. Drop-off locations and dates for 2023 to come.
2. Donate Money – mail a check to PO Box 3419, Midland, TX 79702 OR make a donation online.
Supplies Needed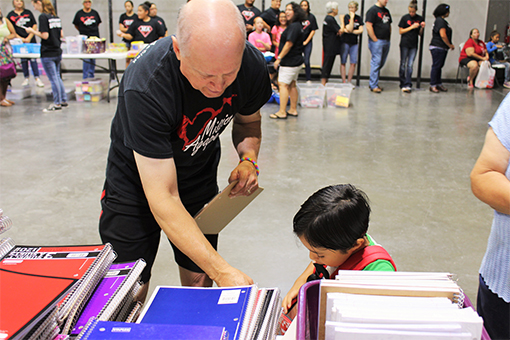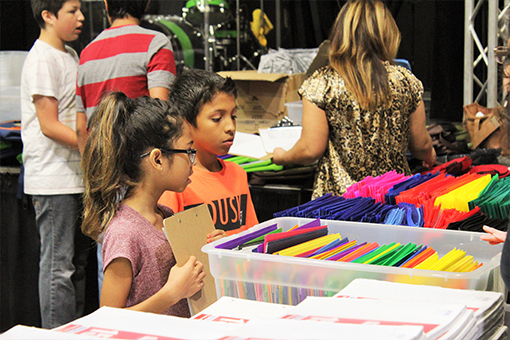 If you would like to donate or volunteer
Mission Agape is a 501(c)(3) tax exempt organization. Donations are tax deductible as allowed by federal law.