Be a Superhero
Mission Agape is a volunteer driven organization.  We need local "superheroes" to help us accomplish our mission. We believe that everyone has something to offer and can make a difference. We have a variety of volunteer opportunities with each of our programs. Here's how you can help!
Weekend Food Program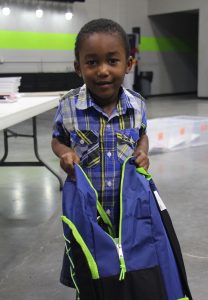 Packing Bags – From October through May, we need help packing food bags.  We have monthly packing dates in which we pack bags.
Special Group Nights – Are you looking for a way for your group to serve the community? We can schedule special packing nights for small groups, SS classes, youth groups, student groups, athletic groups, civic groups, etc.  Call or email for information.
School Delivery – Every week we need volunteers to deliver bags to schools. Volunteers will pick up food tubs from our food pantry and deliver to assigned school. Delivery Days are Wednesday– pick up time and delivery window is 11am-1pm. Special training required, will be required to show ID at schools.
Food Pantry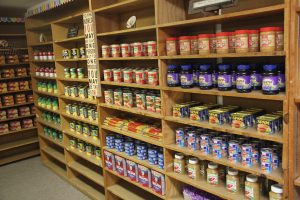 We need help restocking and organizing pantry shelves. Call or email for more info.
Mobile Food Outreach
Food Boxes – If interested in helping to pack food boxes, we can contact you when we schedule our food box packing events.  Call or email for info.
If you are interested in volunteering, call or email Stacy Baccus sbaccus@missionagapewtx.org or 432-599-9123
If you would like to donate or volunteer
Mission Agape is a 501(c)(3) tax exempt organization. Donations are tax deductible as allowed by federal law.